By
andomar
- Tue Mar 31, 2020 2:36 am
- Tue Mar 31, 2020 2:36 am
#309010
Hello, i am learning GDL, so i dont know how to resolve this:
Please someone could help me.
I am creating a laber in GDL, this is a table of dates, for example for 1 slab, i want to input data of the concrete in work for control of quality.
i have 3 problems until now,
attached pictures of the description of each one.
problem 1

problem 2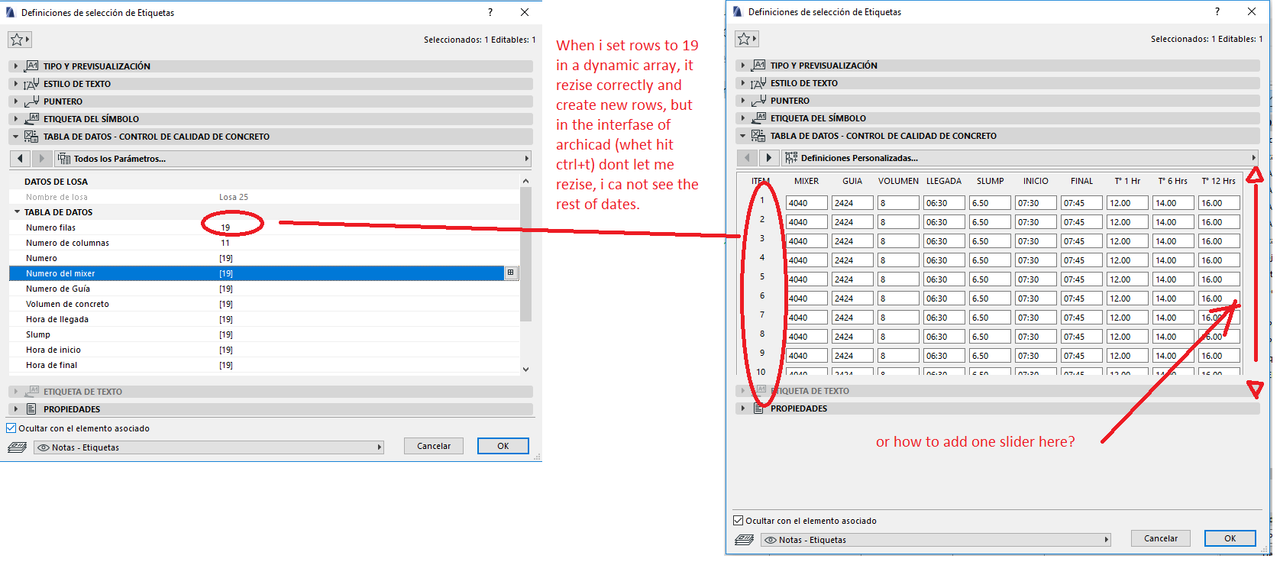 problem 3

Thankyou