By
rob2218
Sat Feb 18, 2017 2:26 am
Sat Feb 18, 2017 2:26 am
#264235
So...I've noticed that on some of the explanations on how to use the BIMx in conjunction with Google Cardboard, there seem to be some graphics which imply you can add "bookmarks" to the model so you can zoom to those areas of the model while viewing it in the Google Cardboard mode...but how and at what point do you create these "bookmarks"?
During the publishing within Archicad?
during the Google Cardboard viewing?
where?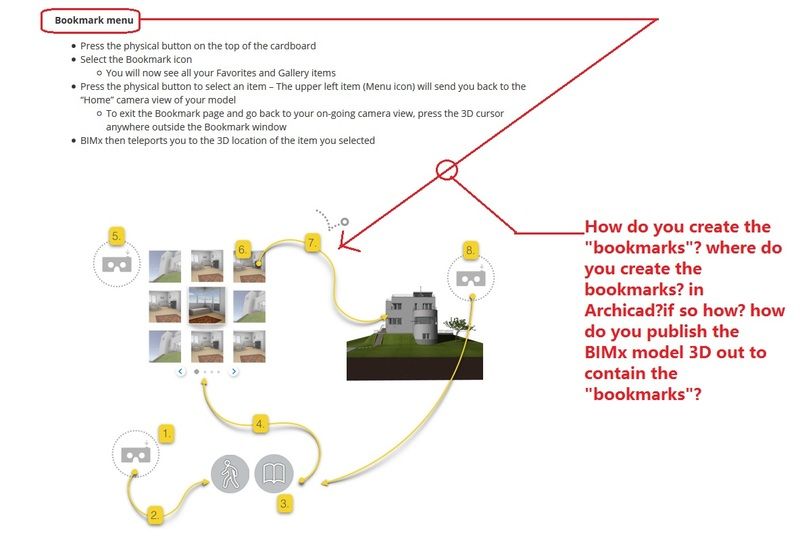 ...Bobby Hollywood live from...
i>u
Los Angeles, CALIFORNIA!
SOFTWARE VERSION:
Archicad17, Archicad 18
Windows7 -OS, MAC Maverick OS